With the wind and rains, that came predictably enough, but rather unfriendly, to Munich, I felt the upcoming urge to hide in a sweater and a pair of good old leggings. People outside are already wearing winter clothes with heavy scarfs that hide their tiredness. Sun is hiding away so fast, leaves are falling down, leaving the trees naked and looking so insecure. In the morning cold shivers through my body, and it takes me a great deal of self-control to leave my bed in the morning. But not today. With the morning post, I received a package I've been waiting for almost two weeks! There they were, my summer inspirators – "BaliBody" oils. That is something I definitely needed to cheer up last few days!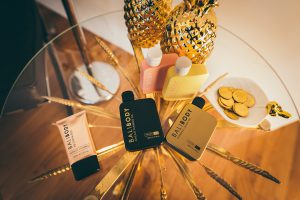 I couldn't wait any more longer, so of course, I opened each one of the fancy bottles. Exactly that moment, like finally freed Genie from the bottle, that smell took me far away, it brought me somewhere, where it is always sunny, and you will never need socks, it was pure summer-noon sunshine, wrapping you like a soft wind, coming from the seaside, when sun kisses your skin lazily. Obviously, I felt the overwhelming thrive to try them. All!! And I think you would agree, it's no good doing in pajama pants. I roughly took my homie-outfit off and run with my fingers through some of my latest swimsuits, I have ordered for the upcoming journey. With the magical lightweight oil on my skin, I could not hear anymore the rain outside of my windows. No, now the only thing I was hearing was a calm breath of the ocean.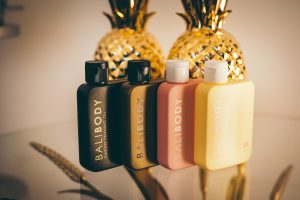 I got so inspired from these babes (Cacao, Natural, Watermelon and Pineapple Tanning Oils) that I couldn't stop taking on and off my swimsuits. I had so much fun, that I totally forgot about my sweater and even tea was left untouched. No warm bath could ever excite me so, as a gentle, light, almost creamy touch of oil on my body, not mentioning their amazing, long lasting smell, that drove me totally insane.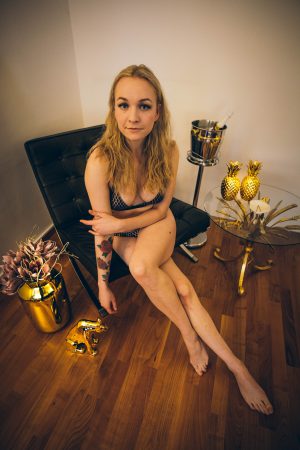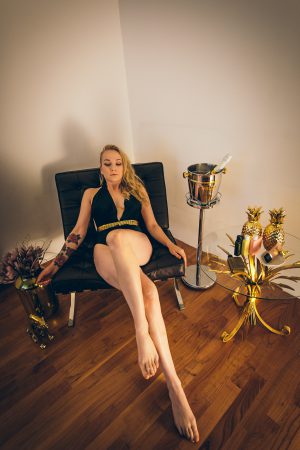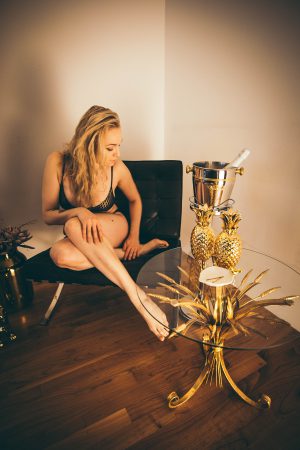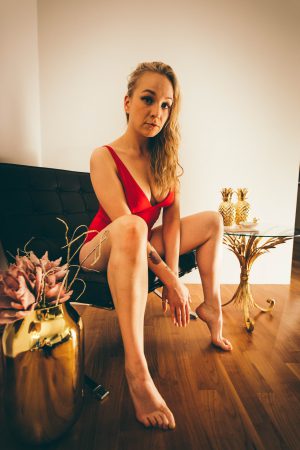 The reason why I instantly fell in love with BaliBody products is that they are 100% natural and animal-friendly. Honestly speaking I am a bit fanatic about my skin. I don't really like to try new things, while I have a very sensitive skin, and if my experiment goes wrong I have to pay for it a big price. So I am very picky about the things I put on my skin. In one of the books about Ayurveda (a system of medicine with historical roots from India (c) Wiki) I read quite a nice advice – you better not but on your skin anything you wouldn't eat. A bit radical, but that always makes me reread the back side of any bottle I want to try on. With BaliBody products we had a good start from the beginning.  And it seems like our healthy relationship will continue.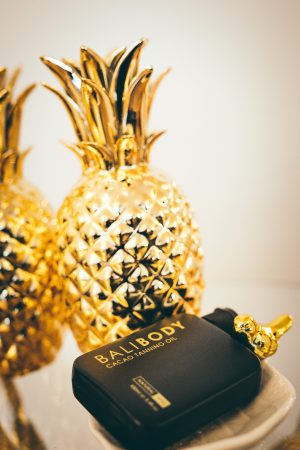 Our first date started with Cacao Tanning Oil, which is not only super moisturizing, but also light, and does not leave your skin sulky. Well, none of the BaliBody does it, and that's one of their biggest bonuses. Now mostly all of the oils have now SPF protection, which makes my sunbathing procedure so much easier. But not only for sunbathing, I chose my Balioils every time I get out of the shower and put one of them on, to provide hydration and skin care. Watermelon and Pineapple BaliBody oils are cheering me up, providing my skin with a slight lift and gorgeous fresh smell. Especially Pineapple Oil smells so natural like real fresh pineapples next to you. Pure fun !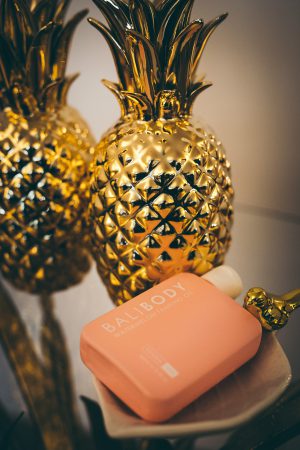 .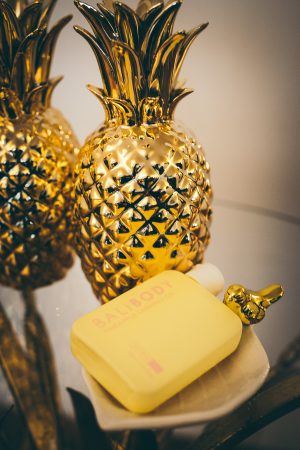 (Watermelon Tanning Oil by Bali Body)                           (Pineapple Tanning Oil by Bali Body)
And of course, Shimmering Oil is the one that will make you want to put it on you over and over again.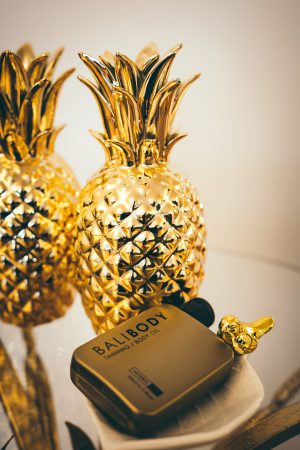 This amazing glow, that it brings to your skin, is something you will want to see not only near the pool under the warm sun rays, but mostly definitive on one of the late pool-parties. My must have is my favorite BB-Cream, well that became my base for everyday usage. Super light and gentle, instantly provides a perfect coverage, but what I love him for is that he protects and he corrects. It is available in 4 different skin tones according to your own skin type no matter if naturally given or because you already have a tan look because of the sun or because you are living in Spain or California 🙂 The tone types are: natural, fair, tan, dark. As I am a very light skin type I chose the "Natural BB Cream".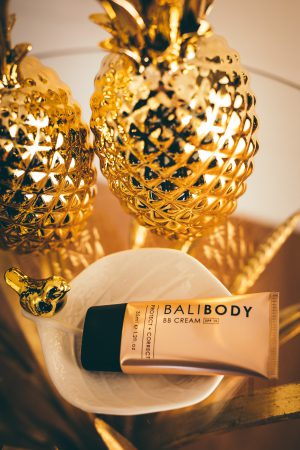 All in all I can really recommend them as I use all of the products myself, I did not get any products for free from Bali Body or any benefit for this post, I just wanted to share with you products I trust and use on my own with full beliefs. If you have questions for usage of one of the products or any other insights, just email me, I will help you with pleasure.
*Werbung da Markenverlinkung (keine Cooperation / kein Product Placement)