My name is Anastasiia, but my close friends call me Nastja.
First of all, let me greet you here, it is my pleasure to say thank you, for your time and your attention. I find it amazing, that somehow you found me and my blog and I hope it will catch you. It will make me even happier if you stay here with me, so welcome.
Now the only right thing to do, as I see it, is to introduce myself (almost like a new student in a new class but not sweating in front of blackboard). I am 27, and quite often I hear I look like 20, though in my head I feel myself 40. That's pretty strange, how time and aging sometimes don't really go together.
Though grown in a tiny town, I was never afraid of the big wonderful world somewhere outside, so I did all it took to mess everything enough to finally move out into magical sunrise. But on the other hand, I feel gratitude to that small pond of mine, there I finished University and worked for almost three years as an engineer, all that was an amazing experience I would never want to repeat. Now, looking back, I can surely say I managed to do a lot of things in my life. I never honestly believed it will take long till something like a lethal car accident or one of those scary diseases happens to me, so I took a fast ride. It was big fun to grow up in the 90s, because everyone around me was telling – life is too short, there is not enough time, go ahead and do something. And well, I did. In a way, some part of my experience was not sweet and easy, but as I see it now – it gave me a lot and all the best thing I could do from any adventure is of course to learn. That also showed me how important is to keep on the positive side and never stop working on yourself, inspiring yourself and everyone around you. Every morning I wake up I am thankful for gifts nature gave me and the opportunities I took myself.
My passion for traveling taught me how to be well organized and flexible. It also showed me a breathtaking combination of so many nations with so different cultures side by side and their authentic awareness of life. Our world has so much to give and every place I was lucky to visit showed me its sides as well as mine, I see traveling as a way self-learning because traveling makes you become a stranger. By this, we leave our comfort zones once in a while to get a chance to recognize ourselves in that flow that covers the surface of our planet, and it's amazing how many treasures that we already possess we don't know about.
In my life there is no place for self-pity and panic attacks, I believe you are a self-starter yourself. Everything around us is the friendly environment that we can only make even better, and if we can't see it from the start, that's only in our hands to change the angle. Now I am proud to say that I do things that make me happy, and if something is not working the way I want it to, I can always learn from it and gain more experience. Life is wonderful, and we have all the time we need to fill it with good people, honest feelings, sunshine, and happiness. For me personally, life is about gaining more knowledge and experience, and the ability to share it with everyone.
Last year I made quite a big challenge, and moved into a country, without even knowing the basics of the language spoken there. That's how I learned German, fast and furious, so to say. It brings me enormous pleasure to talk it now freely and fluidly, next to English and Russian languages, in which I read and communicate clearly and with joy. Next language on the list I want to learn is Spanish, and I will be glad to share my results with you as soon as I will get to it. Being a real bookworm, I have read about a thousand of books (no bullsh*t), and for a while, they were my best partners.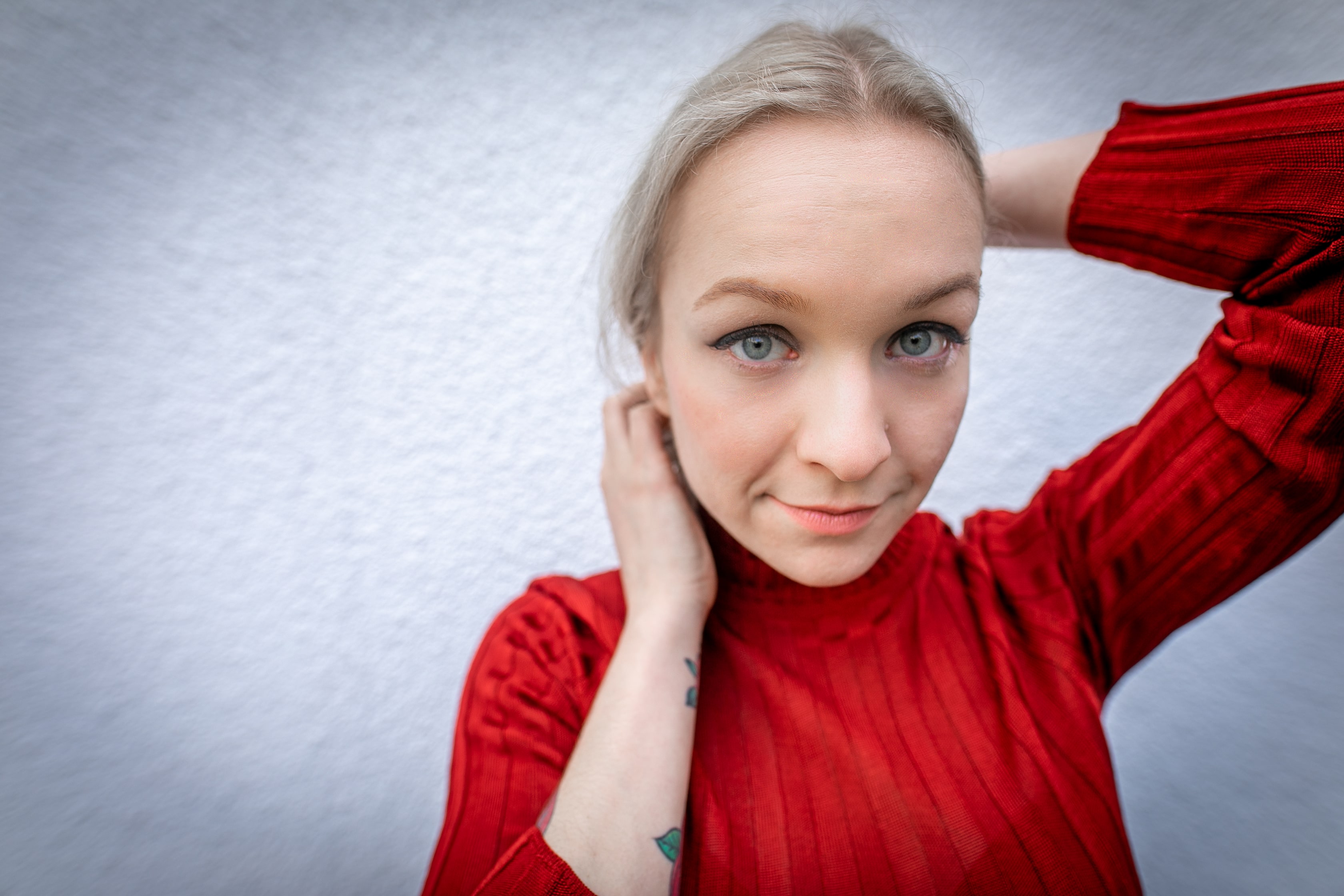 Like every girl I love music and dancing, well,  that's purely natural. My grandma was a seamstress, so I find myself lucky to have not only books by my side, as I was growing up, but also vintage editions of Vogue. I always found it essential for a woman to learn herself well, to get her own style and be satisfied with her looks. And of course old journals from my childhood kept me inspired during my later years, and it took not long until I figured out my ways. It is a pure joy for me to find new clothes, to search for a perfect match, and to test new colors. Anyways I feel that my taste is one of my strong sides, so as curiosity and knowledge of the latest trends, which I see more of a hobby thing. I am quite open-minded and I like experiments, though I would say I have my own idea of classy and feminine, which is rather traditional, than crazy. The thing I like in dressing up the most is that there are no rules for fashion, and you can always play with styles the way your feelings are leading you. In any case, you will still be on the right way! So I encourage you to try it yourself, and I will be glad to be your inspiration for upcoming experiments.
My vision of having fun is quite individual, but I think also not that much extraordinary – I enjoy cooking and sharing my food with ones willing to eat it, love singing while taking a shower, love caring about my body, love doing sports, to cut this list short I may say I just love life and feeling of being alive. Though I would assume I am a quite introverted person, it is impossible not to notice that I communicate with pleasure – quite strange you might think.  In my view, the difference between these two states of mine is only about getting information and working with it. Every person I meet is a unique universe, as I see it. I am a good listener, and people often ask me for a piece of advice. Though I might seem a bit ironic on the surface, deep inside I believe in best in people, and, as if they can feel it, in response they give me their best. I find human nature amazing and inspireful.
At some point, it became clear to me – the experiences of my travels and amazing adventures should be shared with everyone keen to live the same way I do. There is nothing to hide – I am pure graphomaniac, and I am proud to be one. Posting my own blog is an eco-paper-friendly way to reveal myself, it was something I always wanted to do and now I am so excited to share it with you.
I invite you to share your thoughts, insights, experiences and I can't wait to get in contact with you.