One of the things I really believe in is the weather forecast. The one I saw today told me that tomorrow it will get really nasty, that means no more short skirts and fancy outfits for a while. So no time to explain, it is time to catch last sun rays and show a bit of my legs. So I went to one of the nicest places in Munich, where one can get the most of the sun. No it's not an English Garden, but well, pretty close.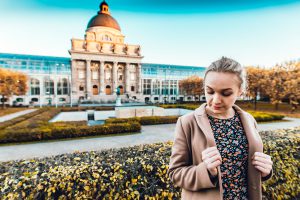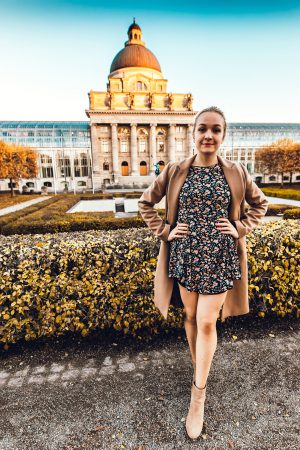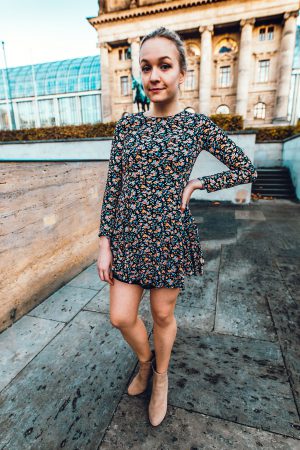 The place I chose tonight was the Court-Gaden, or named "Hofgarten" in German. It was no crowded at all, and quite relaxing there. I took a small walk nearer.
When I got upstairs I found a perfect spot, from there opened a view directly to the war memorial, for ones who was fallen in WWI.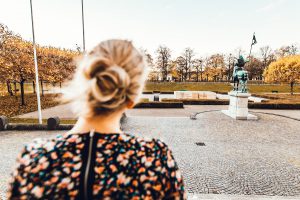 I enjoyed fully this imitation of summer mood covered with a beige winter coat by Hallhuber, so cold wind didn't have a chance to get closer to my body. No way! My dress a cool colourful one by French Connection was a small reminder that summer is always inside me. This dress I got as a present from my friend, as she said – she understood it was too girly-look and she mentally grew out of it. Well, I can't disagree, it's totally girly looking, but I would never imagine myself growing mentally out of it. But perhaps I just have a bit different temperament, we are all different, besides that was a real win for me! I loved it from the first moment I saw it. Though a warm coat and a light dress might seem a bit out-of-order pair, but when combined together, it definitely looked fancy and sweet. And I could not leave behind my beloved ankle boots to complete that look – I also find these 70s-style boots as a powerful match with the dress.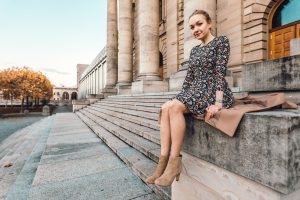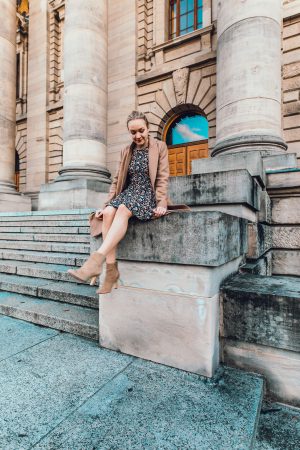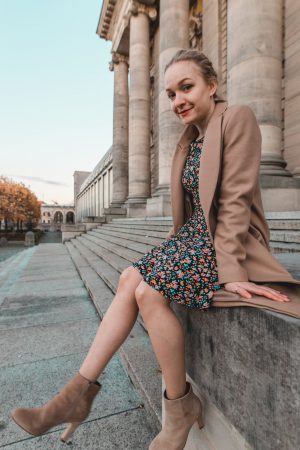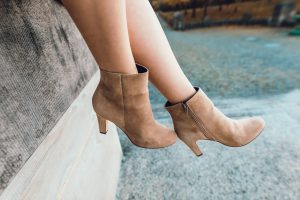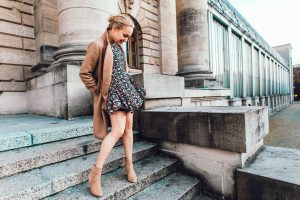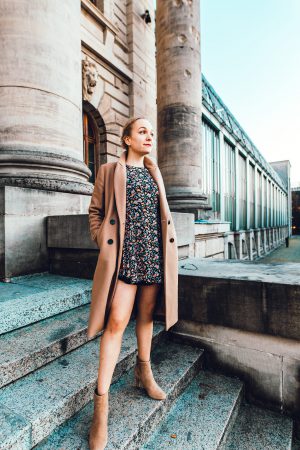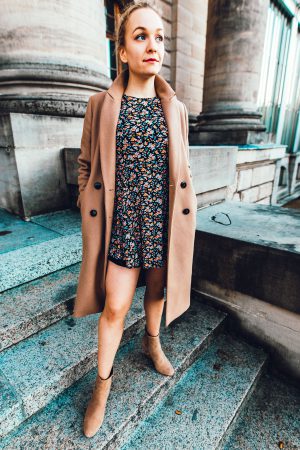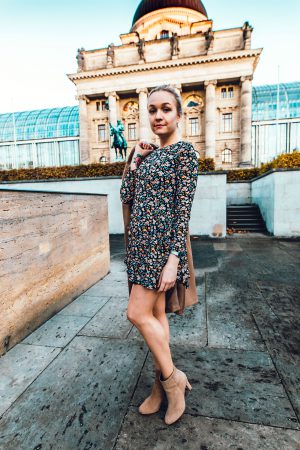 Dressing up and going for a walk, what can only be better? Only drinking cappuccino with a cupcake in a cosy cafe after!
Beige Ankle Boots: Hallhuber
Beige Coat: Hallhuber
Dress: French Connection