Everyone loves birthdays, that's a pure fact. We get older, but somehow this magic of sweets, presents and celebration heals us from our routine. It's one day in a year that we fully concentrate on ourselves and can literally do whatever we want. The simple phrase "I have a birthday today" changes the whole atmosphere around us, like some kind of magic glitter.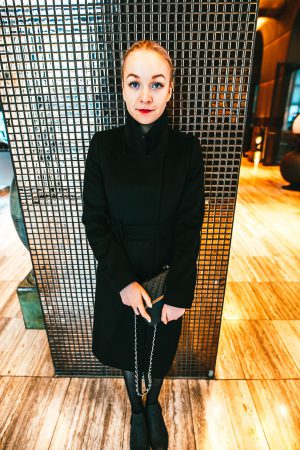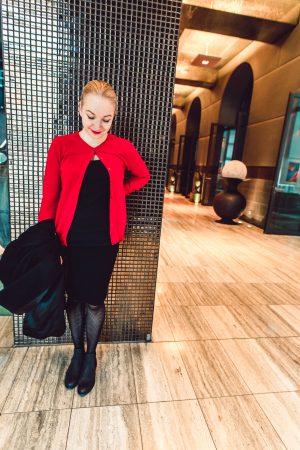 This year it was decided to celebrate my birthday in a "Sofitel" hotel, and it was a brilliant idea. Not only I had a wonderful two-floor suite, with an amazing view over the city, and a giant bed to jump on, but I also didn't have to care about cleaning all the mess after my small party. The management was so kind to leave a flower bouquet and a lovely card on the table next to a bottle of champagne and a chocolate box. I was overwhelmed.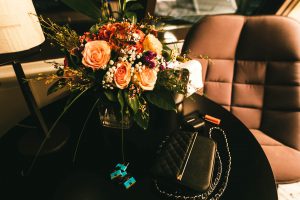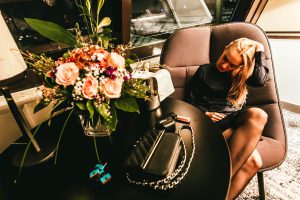 While I am writing this now I have goosebumps from this evening as I totally let my hair down,  without having stress or a headache about work or things I have to do tomorrow. I could, of course, stay at home, or go out somewhere fancy, but I felt I needed this small escape, this small illusion of changing the way that things are going and I needed this time for myself all alone without feeling lonely. From my perspective, everybody should take this timeout for recharging our own inner batteries.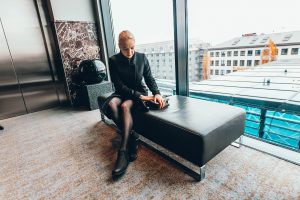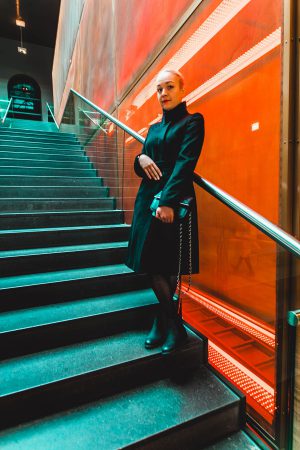 The room was really cosy, the big glass walls gave me the feeling of being on the top of the whole city, being completely isolated from it, but watching from above. The bed was in front of this big window and I could see the mountains in the very far distance with a soft reflection of the late sunset rays on it.  I enjoyed sharing this precious time with a friend of mine. Though we know each other not for a long time, it feels almost like an eternity, I can definitely say she is my soulmate. We have the same sense of humour, and the same vision, so the time we share together is always relaxed but full of emotions. We were laughing and enjoying the evening together, and we wanted to freeze the time, so we started making small interior- and details-photos, but then suddenly we got into this crazy photo-flow.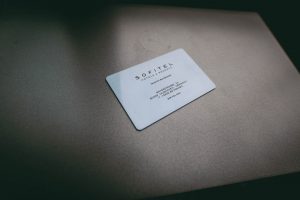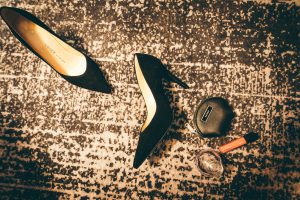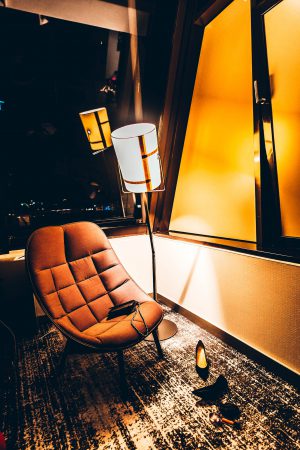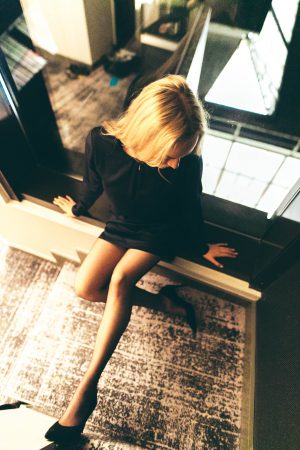 Thanks to inspiration we got from the amazing view of cityscape under us, now I have a pack of beautiful pictures, so we can always look them through and get back in time.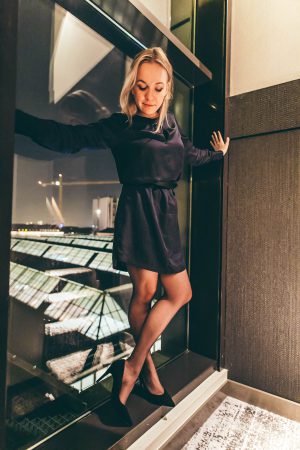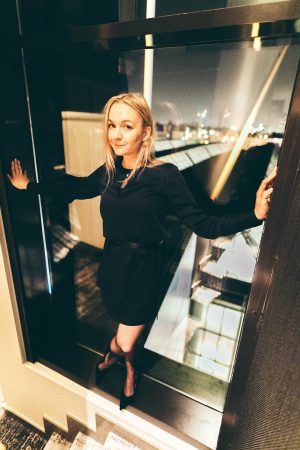 .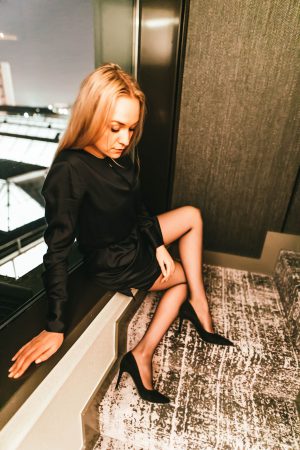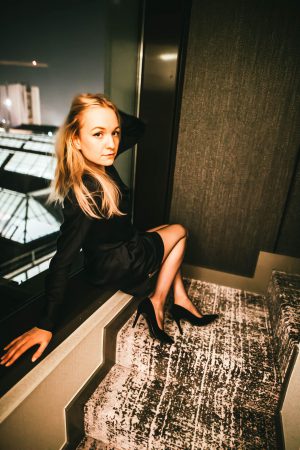 Basically, we reached our goal to freeze the moment!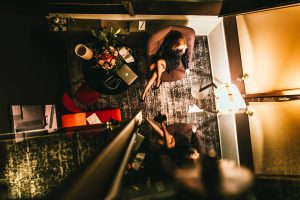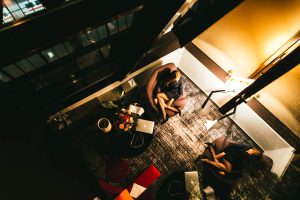 Now when I look back, it makes me think, that every day of our life is a birthday, but not only once a year. We should treat ourselves every day with the same care and love, and surround us with the ones, with whom we can be ourselves and honest.
Location: Executive Junior Suite – Sofitel – Munich
Silky Black Casual Dress: Selected Femme
Pumps: Peter Kaiser
Stockings: Calzedonia
Black Bag: Mango
Cosmetic Baby Bag: Mango
Black Coat: Hugo Boss
Shoes: COX
Red Cardigan: Benetton
*Werbung da Markenverlinkung (keine Cooperation / kein Product Placement)